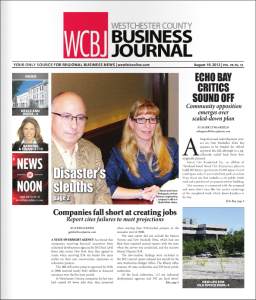 Yaeger Public Relations, a public relations firm in Yonkers, New York, has formed an alliance with New York Design Studio, also located in Yonkers, to provide its clients strategic communications, with expertise in public/media relations, advertising, web design, marketing and crisis communications.
 "This strategic partnership creates synergistic business opportunities for both our companies," said Fred Yaeger, President of Yaeger Public Relations. "Our relationship with New York Design Studio extends our capability to service our clients that include business, finance, healthcare, environmental and non-profit organizations in their respective diversified areas of specialty."
"The partnership enhances our ability to provide clients with a full range of integrated services, not just in the fields of public relations and media relations, but in advertising, marketing and web design as well," Yaeger added.
"Partnering with Yaeger Public Relations extends our design company's expertise in working with our clients to solve their marketing, brand image and promotional needs," said Christine Seuss, Creative Director of New York Design Studio. "Both our companies are customer focused and combined we can now provide our clients with the benefit of advertising, marketing and public relations services that are fully integrated."
Read the full article via Westchester County Business Journal Newsmakers